Hey, and thank you for taking an interest in advertising on my blog! I look forward to working with you!
As of April 22,2013
1700+ GFC and Feedburner Followers
1000+ twitter Followers
170+ instagram Followers
740+ Facebook Likes
350+ Pinterest Followers
10,000+ Monthly pageviews
....and growing daily!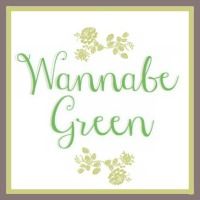 In the past few months my blog has really grown and demand for ad space has been unbelievable, Thank you all for being interested in sponsoring my blog! Since my blog is growing there will be a few changes to my sponsorship program to ensure that everyone gets the most out of their sponsorship and we all have a great experience.
I will still have free swap ads available for Small ads on a swap basis , but I am now charging a small amount for larger ad space!
By charging for ads, I am able to buy sponsorships on larger sites with more traffic. This, in turn, is great for your blog/small business because the more traffic flow and readers I have, the more people hear about you and your business. 100% of the profit made from my blog goes back into ads, giveaways, and special offers for you!
If you are considering being a sponsor or you are a current sponsor: I am interested in promoting your blog or small business in any way I can. I would love you review your products or blogs, host a giveaway for you, or give you a Guest Blogger spot on my blog to increase your traffic and get your name out there!
If you just shoot me an email we can discuss any ideas you have! I will review everything and as long as your suggestions fit my readers and the vision of my blog you're all in!
wannabegreenblog@yahoo.com