Hey, and thank you for taking an interest in advertising on my blog!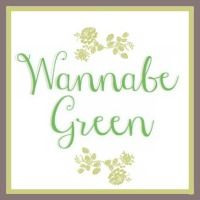 If you are considering being a sponsor or you are a current sponsor: I am interested in promoting your blog or small business in any way I can. I would love you review your products or blogs, host a giveaway for you, or give you a Guest Blogger spot on my blog to increase your traffic and get your name out there!
If you just shoot me an email we can discuss any ideas you have! I will review everything and as long as your suggestions fit my readers and the vision of my blog you're all in!
wannabegreenblog@yahoo.com